15th of July, 2020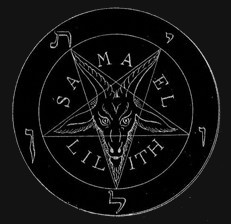 The Devil's Notebook, written by Anton Szandor LaVey is a book I actually managed to finish a few days back. (I start reading many books but keep getting distracted!) It's not ruined with length since it's only 147 pages in its entirety. I have no complaining about the contents of it but rather it managed to surprise me pleasantly. This actually says a lot since I had previously read The Satanic Bible from the same author and expections were set high!
In practise the book is a collection of essays, only connected by themes of Satanic philosophy and LaVey's personal interests. Essays are about various topics: occultism, magic, television (the new god of men!), Christianity, different types of humans, justice, what it's like being a satanist, androids, humand behaviour as well as human nature and so on and so on and so on.
My favourite essays were the ones written about LaVey's observations on human nature and habits. One of the essays which made an impression in particular, was one called The Goodguy Badge. It tells about people's compulsive need of finding ways to justify their view of themselves as the good and righteous. To themselves and to others. As some examples LaVey presents attending church every single week or being a good believer in other ways, opposing some generally hated subject or person or donating a few pennies to charity. None of these actually really matter in any substancial way. Being a good church-goer does nothing. It's easy to say one hates Hitler, he's been dead for decades and everyone agrees. However, it does nothing. Donating a few pennies to charity might make one feel good about themselves, feel like they're doing something great! Yet, that also really does not do much. These are simply ways for people to make themselves feel like they're on the right side, morally or otherwise. As well as justify their deeds that could otherwise be seen as 'evil'...
The book doesn't really require any previous reading... However, I do recommend reading The Satanic Bible first, as otherwise some references might seem nonsense. Not only that but when LaVey talks about magic, it might seem like a lot of nonsense superstition unless one has already grasped his idea of what magic is.
To better show why this is important, here's a brief explanation... According to the Church of Satan, magic isn't a way of influencing people's psychology. Manipulating those around you is called lesser magic, charm. Whereas attempting to influence one's own psychology is called greater magic. LaVey and other satanists like to use magical terminology for describing psychological methods and phenomenons. (for many reasons to which I won't go into here) Understanding this shows the essays not as mystical mumbo jumbo, but as analysis of people's psychology and ways of influencing it.
Back to the book. Especially nice surprise was the humour. Based on previous experience from reading The Satanic Bible, I wasn't really expecting that. The humour is at times a bit dark and LaVey does not sway away from making fun of idiots with his excellent wit. However, the book managed to make me laugh more than any other I've read in years. LaVey is great at writing, while simultaneously keeping that little twinkle in his eye.
All in all, I warmly recommend the book for those, who are interested in human nature and raw realities of the world we live in. Those with no tolerance for the bizarre might want to consider twice before picking this book. The structure of the book also makes it an excellent read on trips, as the short essays are quickly read on the fly. And as the essays aren't particularly interconnected, continueing where you left off is no trouble at all. LaVey has achieved a form of life-after-death... entertaining and teaching us beyond the grave.